Last modified: Wed, 03/15/2017 - 21:05
Using the standard LAS interface you can make direct comparisons between plots of different ensemble members.
Using Two Panels to see ensemble members side-by-side
When an ensemble member has been selected you can choose the multi-panel display and can pick which ensemble member is plotted in each panel.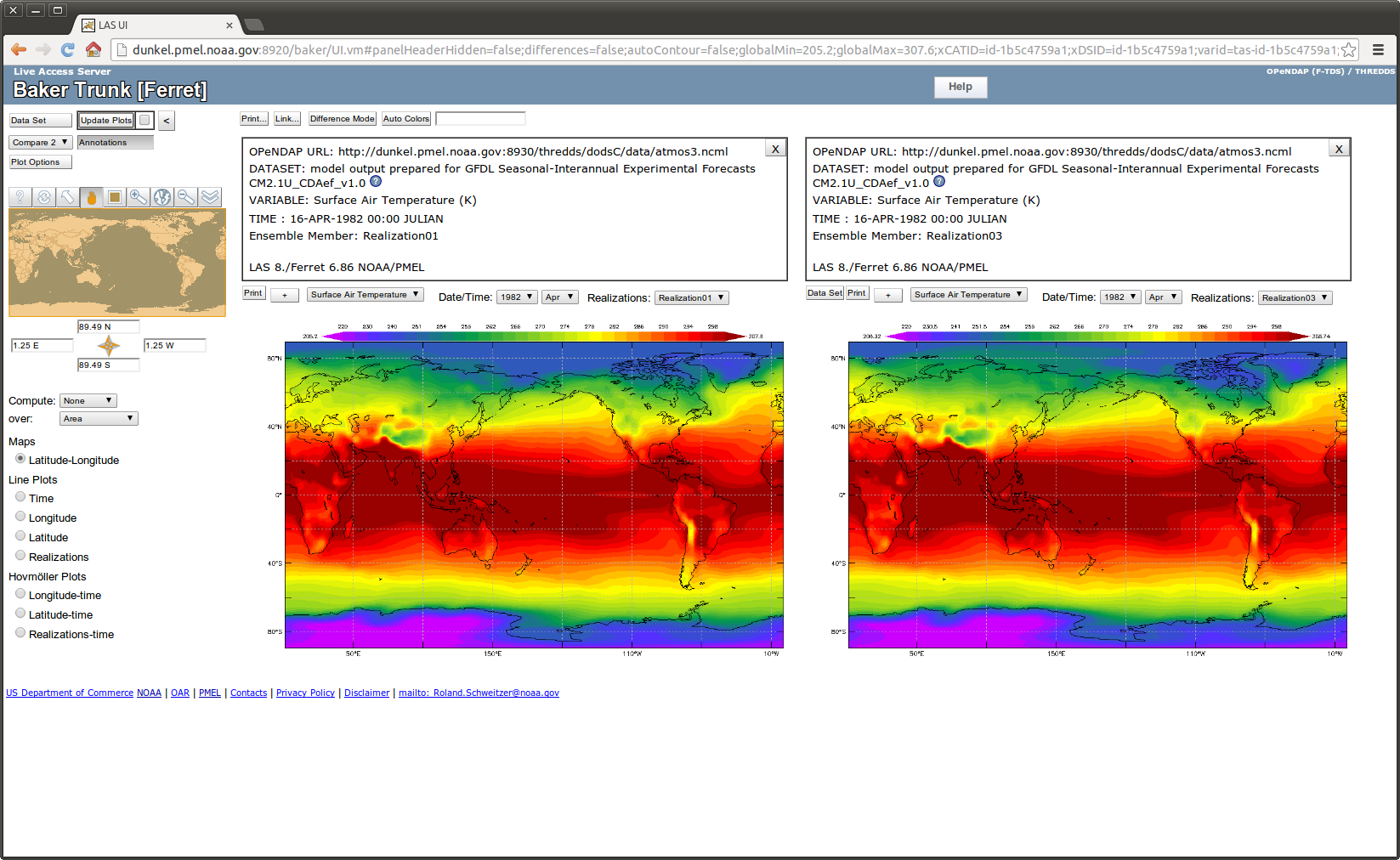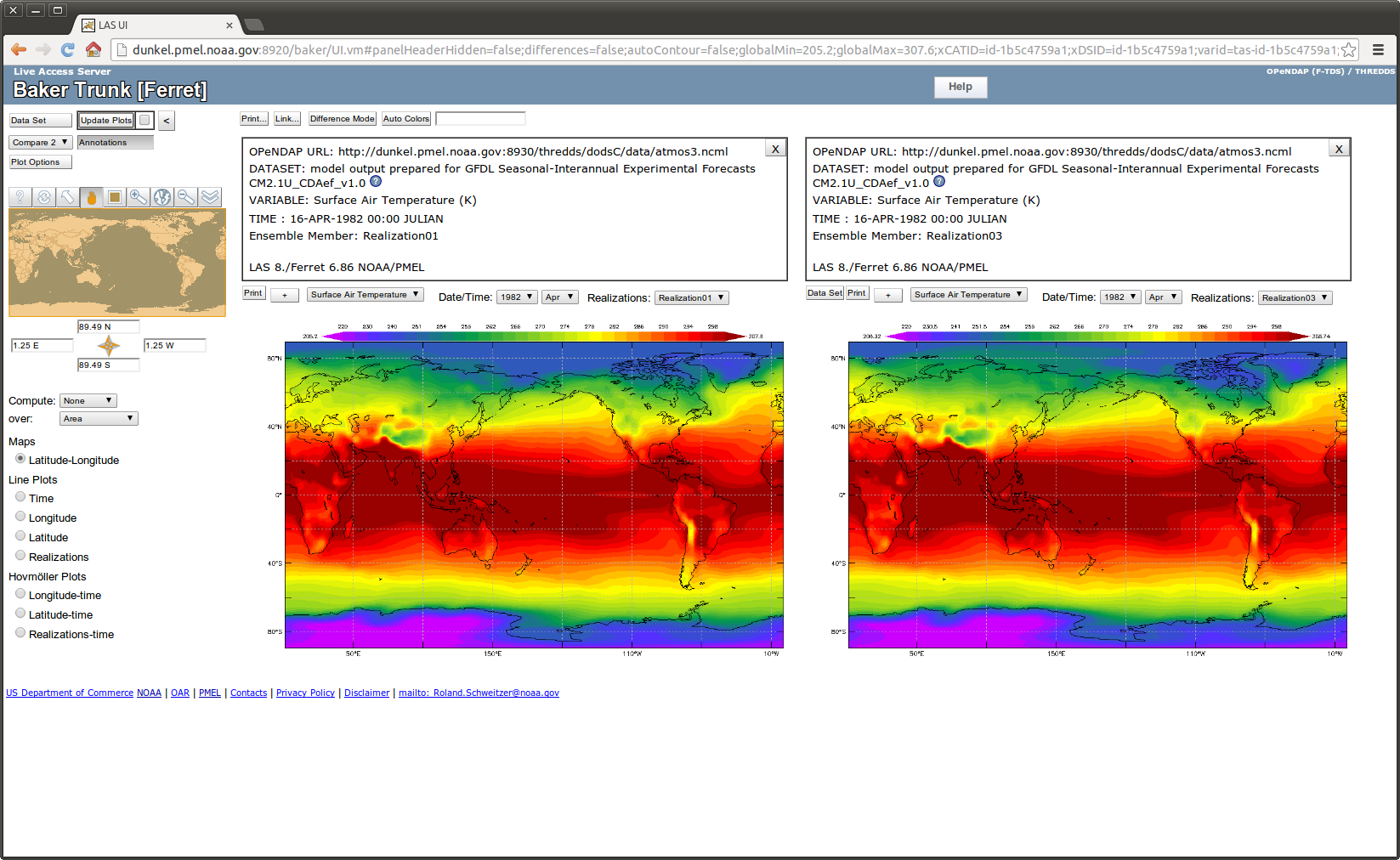 And as you can with any other dimensions you can plot the difference.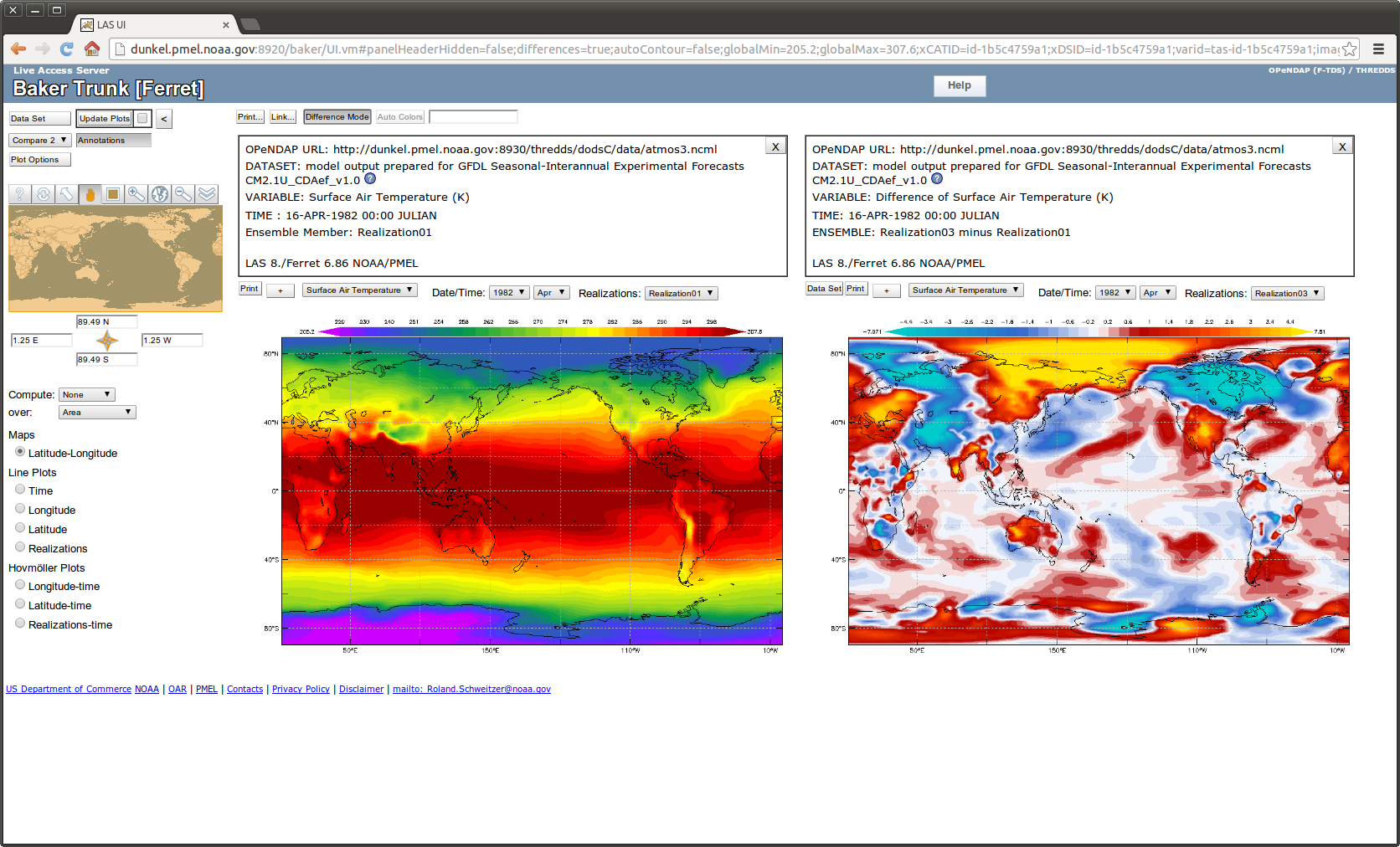 And you can select different plot axis and still make side-by-side comparisons. Here is a histogram-style plot are two different locations for all ensemble members.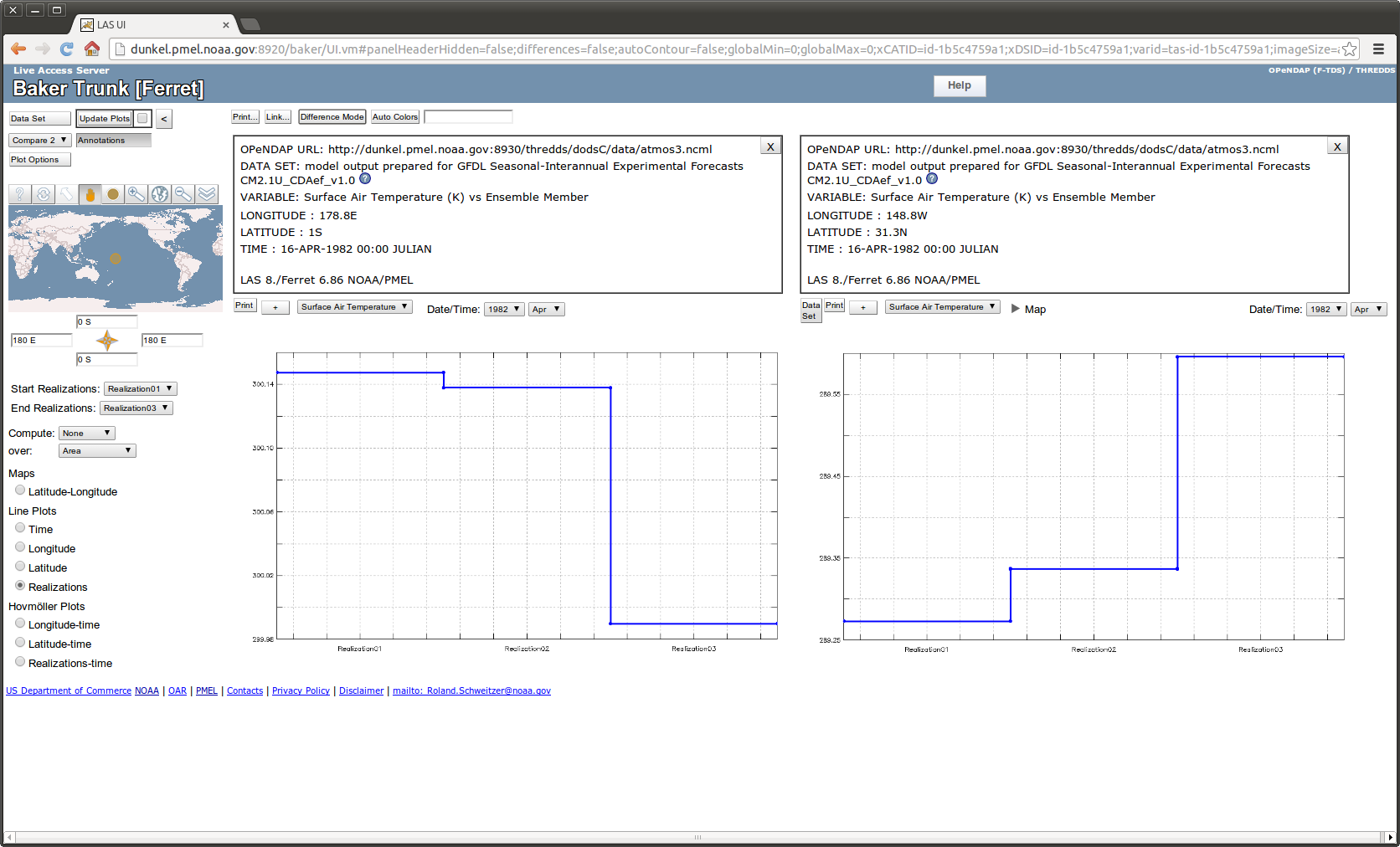 And below is a time series for each ensemble at two different locations.