Last modified: Tue, 03/14/2017 - 03:52
These are the official release notes for the latest version of LAS (7.3) which hit the streets at the end of August 2011.
LAS v7.3 (August 2011)
With this release we have focused on two area, F-TDS and the vizGal visualization Gallery comparison interface.
This version of LAS requires Ferret 6.71 . Install the Ferret executables and environment.
F-TDS Fixes and Improvements:
Bug fixes and enhancements regarding character varaibles.
Improved attribute handling so that derived data sets keep as much of the metadata in the original data set as possible.
Bug fixes regarding serving F-TDS data sets via the TDS WMS server.
Installers that are creating virtual F-TDS data sets can now control which variables appear in the final data set so intermediate variables needed for calculations need not appear in the final data set.
vizGal
This release reworks the plotting done for the comparison interface to maximize the size of the plots in the frame and moves the plot description to a separate panel.
The printing interface will organize all of the plot in the gallery one-to-a-page with the annotations displayed at the top of each page.
Several bug fixes relating to the history mechanism. Any vizGal URL should contain the entire state of the gallery and can be shared like any other URL.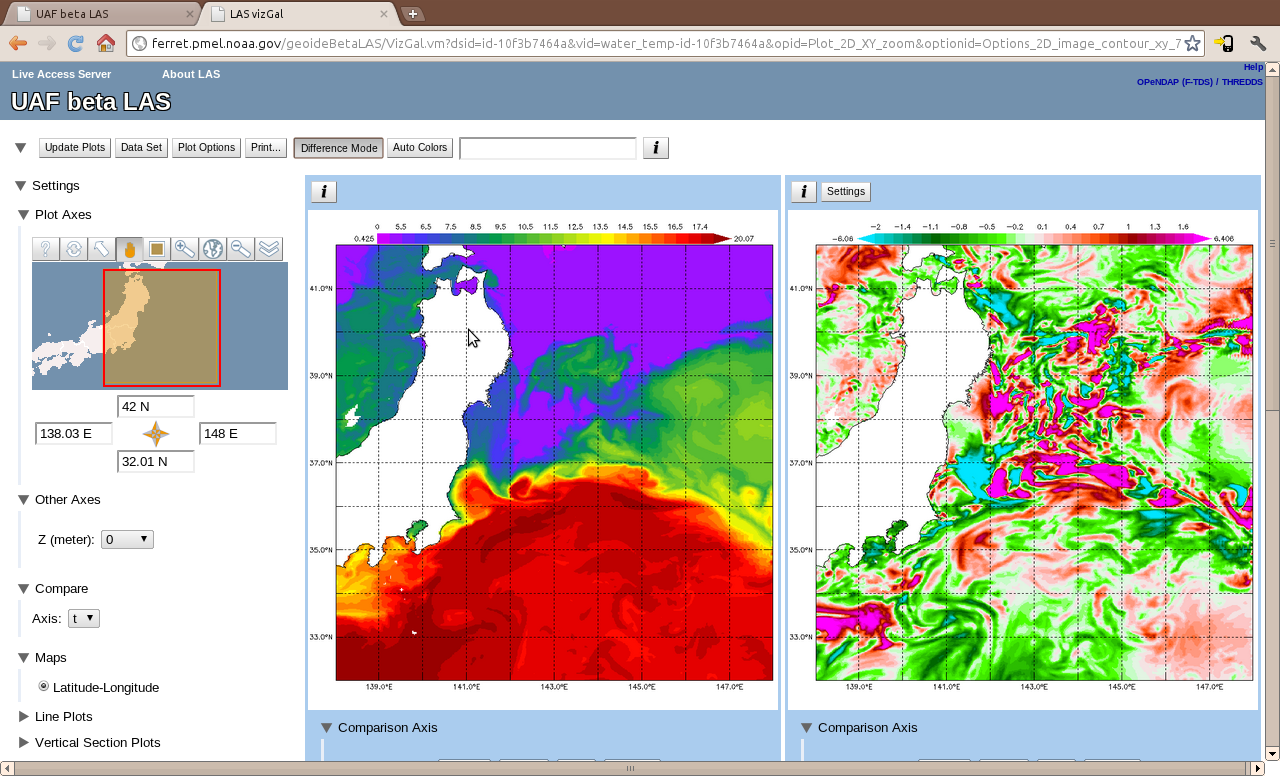 The LAS v7.3 user interface and plot style for vizGal. The "i" buttons on each panel will reveal the plot information for that panel.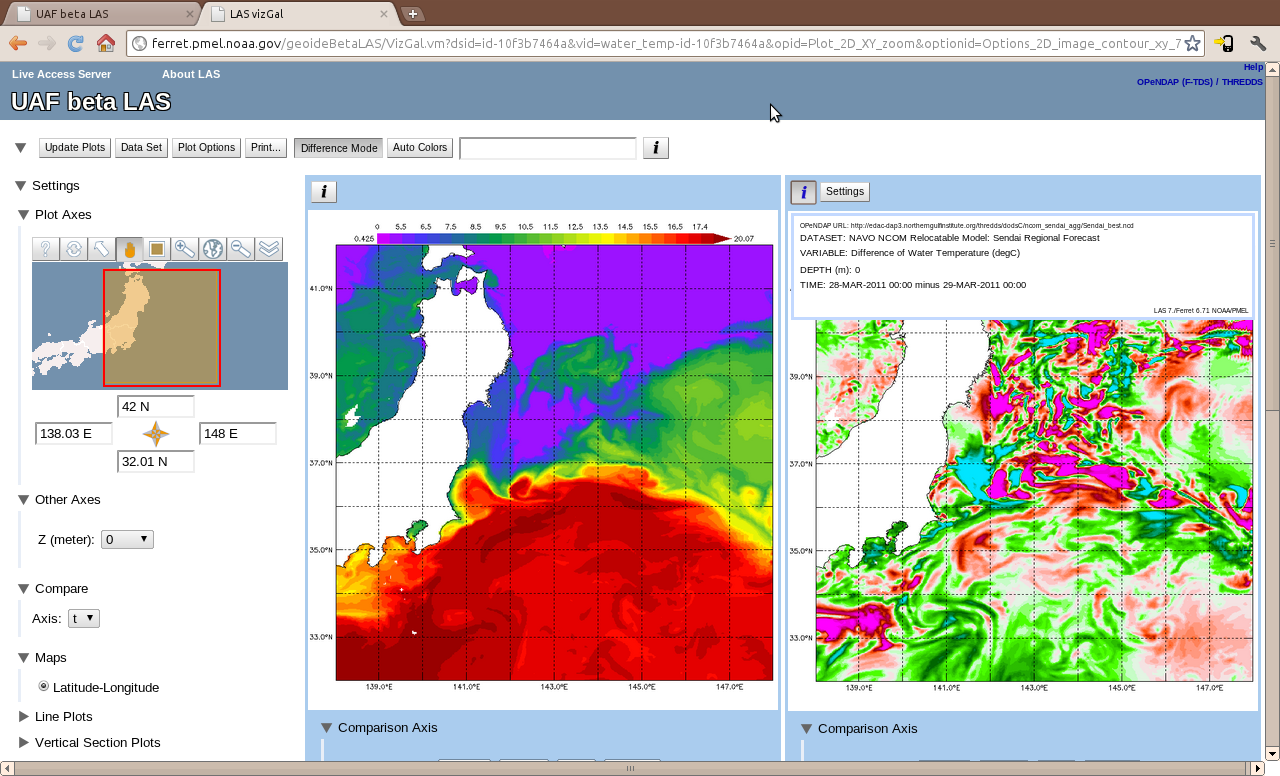 The LAS v7.3 vizGal user interface with one annotation panel open.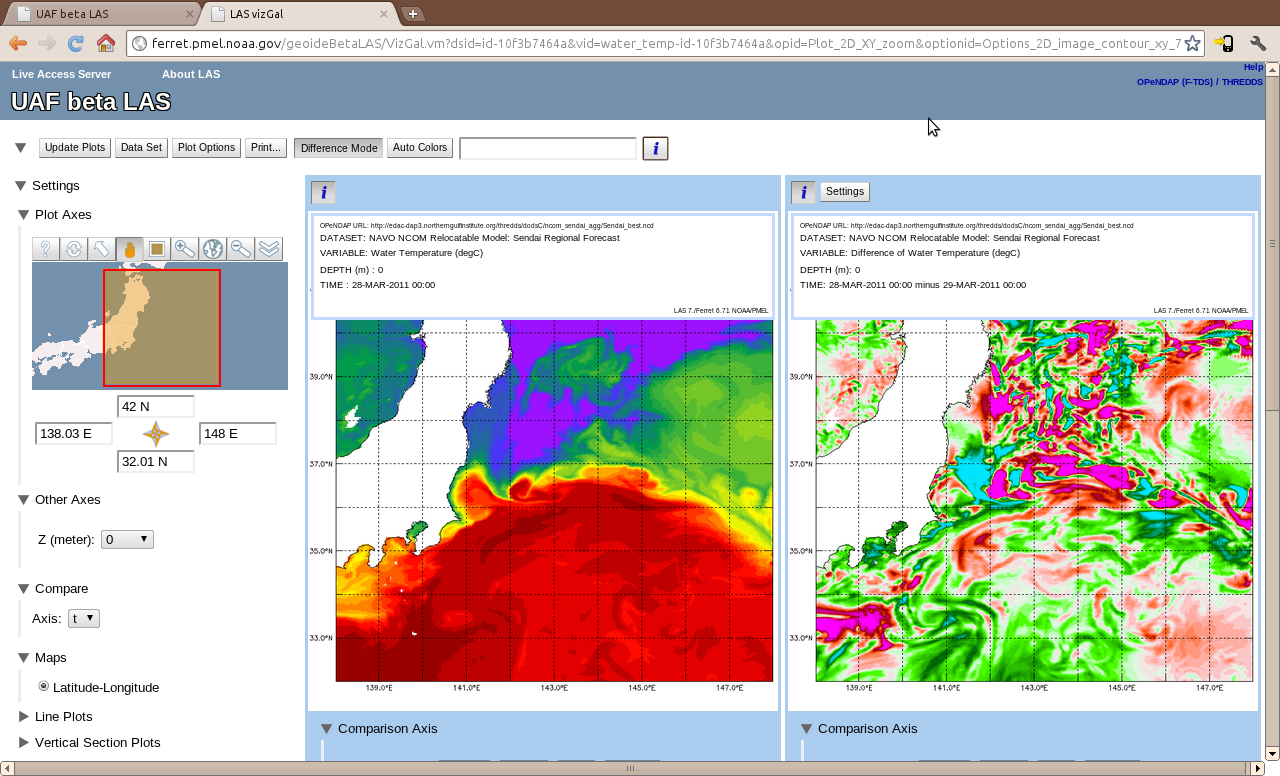 The LAS v7.3 vizGal user interface with all of the annotation panels open using the "i" button at the top of the interface with the other gallery controls.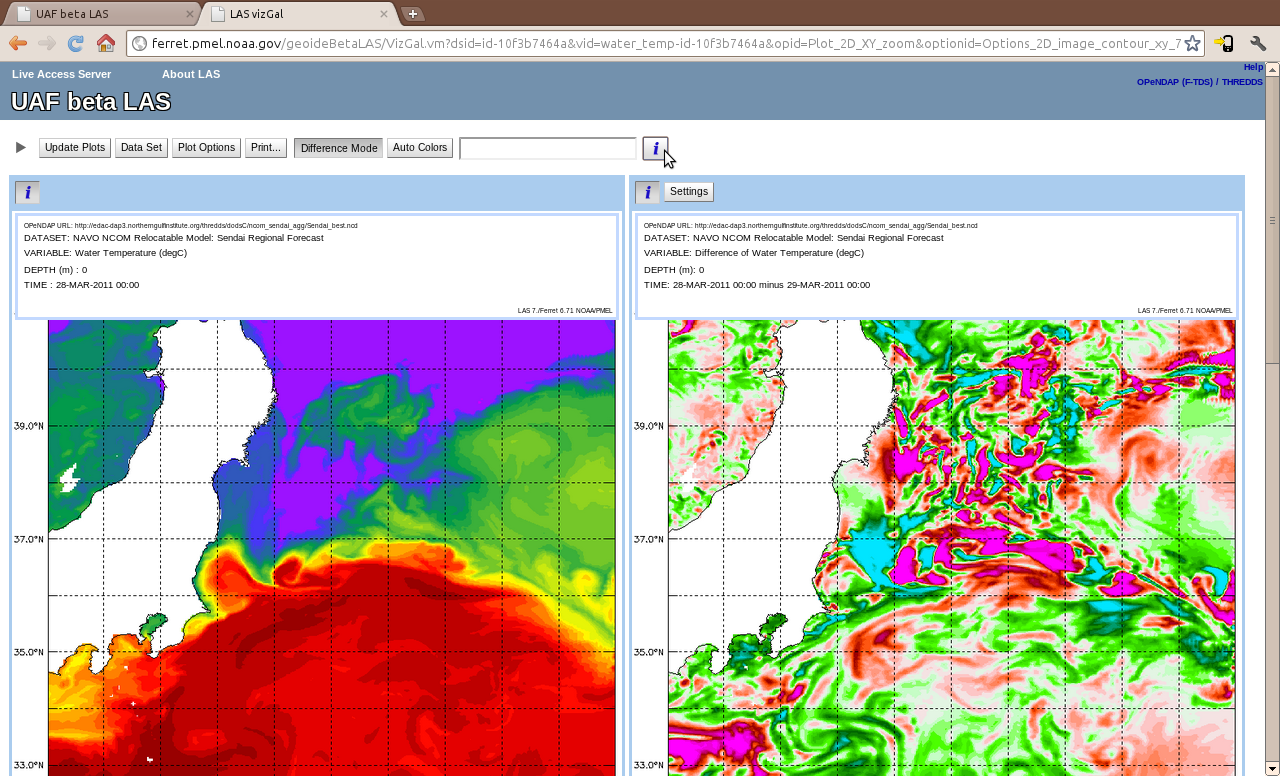 The LAS v7.3 vizGal interface with the controls hidden. The controls can be hidden by clicking the triangle to the left of the "Update Plots" button.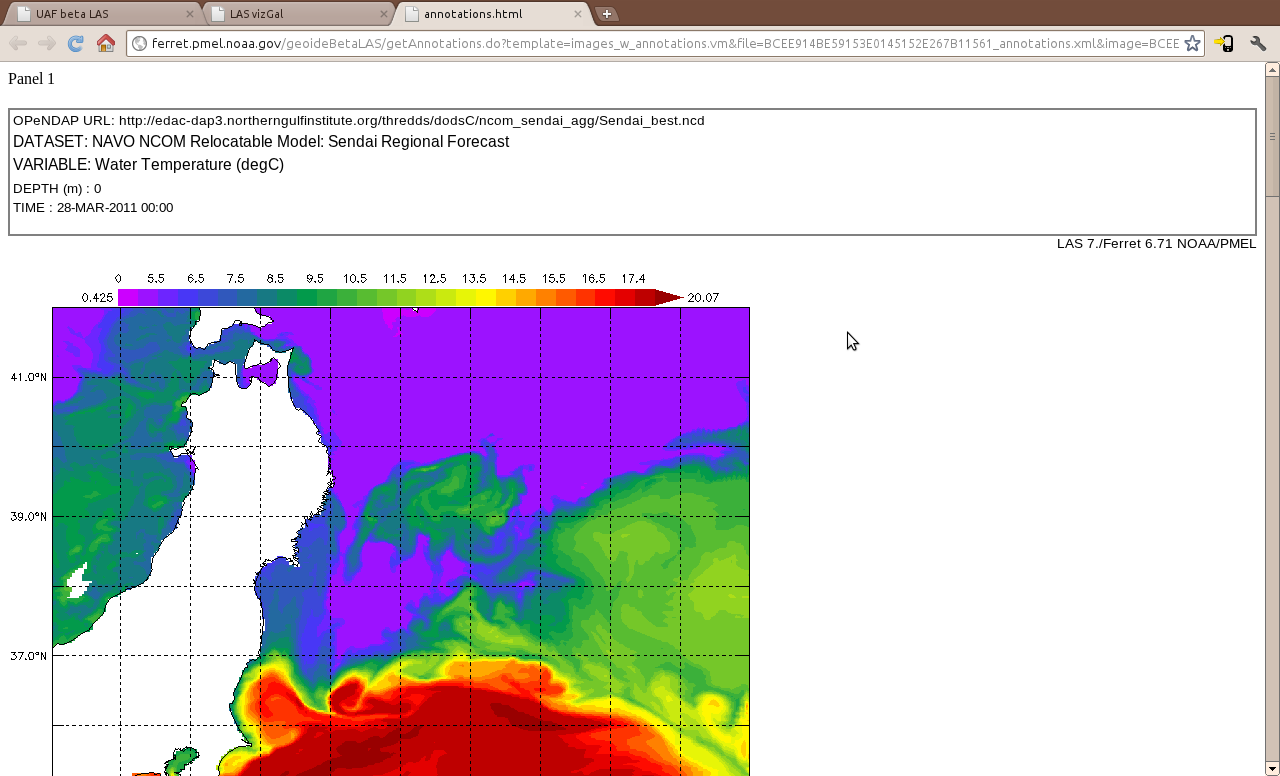 The "Print" interface where the plots and annotations are displayed together on a separate page suitable for printing.